NEGATIVE PRESSURE BODY REJUVENATOR
NEGATIVE PRESSURE BODY REJUVENATOR
THE ULTIMATE IN LYMPHATIC AND DETOX WELLNESS
Step into a wellness technology that is set to dramatically improve the way Lymphatic drainage treatments have been conducted in the past. Designed for use in the full area of the lower body, this unique technology, promotes lymphatic reflux, purification, and detox while triggering benefits that support skin and connective tissue tightening, vascular training and the acceleration of regeneration. The result is a contour that looks and feels, refreshed and radiant!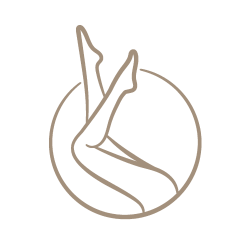 Reduces cellulite
Reduces hip & thigh circumference
Reduces spider veins
Noticeably smoother skin
Stimulates collagen synthesis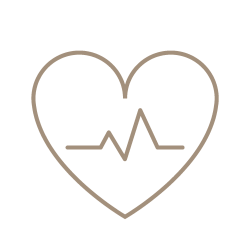 Tightens connective tissue
Improves vascular function
Enhances cell metabolism
Optimizes blood circulation
Stimulates lymphatic drainage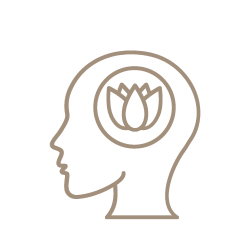 Increases vitality
Improves wellbeing
Noticeable body lightness
Supports recovery of sore muscles, strains & tears
IVT – INTERMITTENT VACUUM THERAPY
The physical principle of Intermittent Vacuum Therapy (IVT) is the positive influence of changing cycles between low and normal pressure on the blood and lymphatic system of the body.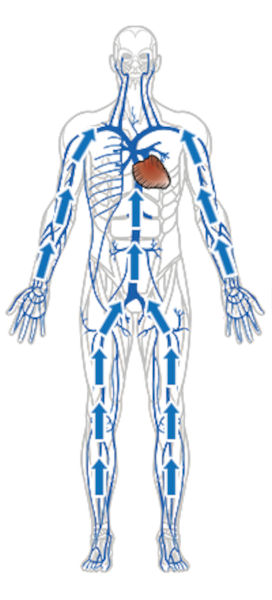 Increased blood flow
Enhanced venous return
Activation of lymphatic flow & drainage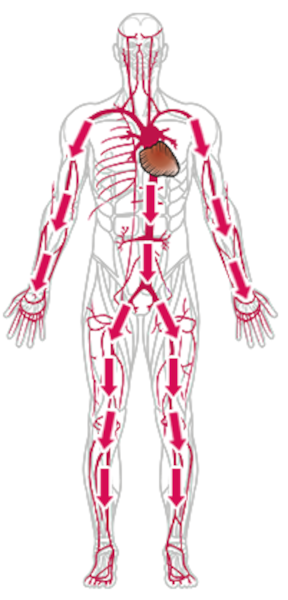 Vascular dilation
Capillarization (formation of new small vessel branches)
Improved peripheral blood circulation (arms and legs)
Photo-biomodulation (Near Infrared Light)
Tightens the skin
Strengthens the connective tissue
The Gharieni G-Vac offers an array of benefits, extending well beyond improved aesthetics. It has numerous positive effects on the health of the body, ultimately leading to significant improvements in vitality and wellbeing.
One process worth noting is the activation and release of Nitric Oxide (NO), predominantly in the blood vessels. This process is important for the health of the entire body, ensuring that it functions properly.
With increasing age, the body loses 85% of its ability to produce Nitric Oxide. This contributes to the hardening of blood vessel walls and has a cascading effect on overall vitality.
Nitric Oxide is a powerful vasodilator with major benefits on blood circulation and overall cardiovascular health. This in turn benefits the nervous, respiratory, and digestive systems, boosts immunity, supports cell proliferation, and optimizes libido.
The positive health benefits of the G-Vac can be attained starting with the very first session in a natural way.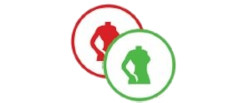 Lymphatic drainage, detox, skin firming & tightening, anti-cellulite, spider veins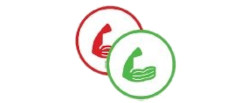 After intensive sporting activities, competitions, circuit and endurance training, and to optimize performance.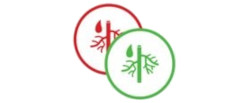 Increase in micro/macro-circulation, capillarization, promotes blood circulation.
Great for spider veins, varicose veins, tired, swollen feet and legs (for people with "standing" jobs)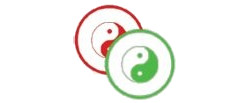 Lymphatic drainage, Nitric Oxide (NO) release, venous decongestion, increased vitality and sense of wellbeing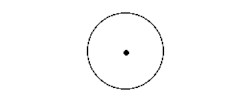 PHOTO-BIOSTIMULATION MODULE
The module (red light/near-infrared) can be added to any program, for additional tissue tightening
SPECIFICATIONS
Electrically adjustable backrest
Weight: 145 kg
Material: Aluminum
Dimensions: (WxDxH) 2200 x 880 x 1300 mm